The Newcastle Jets are currently providing the sort of off-season story line that wouldn't seem out of place in Ramsay Street or Summer Bay. Con Costantine, the club owner with notoriously shaky ethics whose motto appears to be 'my way or the highway', is on a collision course with his playing group.
The players, who have the backing of the Professional Footballers' Association, are threatening to boycott their decisive Asian Champions League clash against Ulsan Hyundai due to outstanding match payments. Con has proposed a 'crisis meeting' but
the players are refusing to come to the table
, preferring not to deal with him personally and to let the PFA operate on their behalf.
And, of course, a new hombre has recently ridden into town to shake things up: the eccentric, enigmatic Ljubo Milicevic.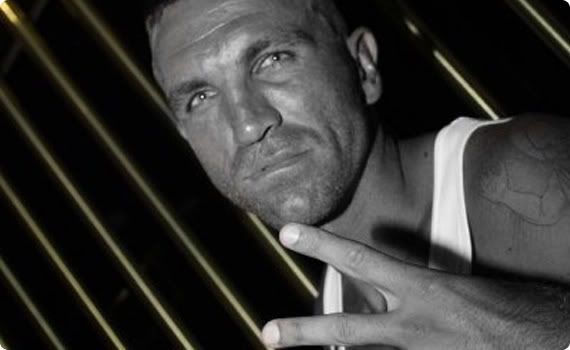 The Ljubmobile has never been backward in coming forward. Refreshingly, he speaks his mind and doesn't seem to give a fuck who he puts offside. Even his employer. He recently slammed Con for not providing appropriate travel arrangements for the players' Asian jaunt. He's compared the Jets' organisation to running a fish and chip shop. He's worn a knit vest and pork pie hat on
The World Game.
His interviews are littered with references to gay discos.
Gary van Egmond backs his star defender's footballing qualities, suggesting that he should be in Verbeek's plans for the Socceroos. He also seems to support Ljubo's leadership and attitude on the training paddock, despite the recent hoopla about his blow-up at young Sean Rooney for being a lazy sod. But Dutchie has been very diplomatic about the standoff between the players and Con. Understandably - after all, he doesn't want to get thrown off a balcony.
What's amazing is that on the pitch Newcastle are actually doing quite well. Their last-minute come-from-behind win against Beijing Guoan, with Sean Rooney providing the winning strike, demonstrated a fighting quality that is, quite frankly, very surprising given all the rubbish that's going on at the club.
Newcastle fans have had a real rollercoaster ride over the past four years, probably more so than any other supporters in the league. It must be frustrating having to cope with such drama on a seemingly daily basis. They deserve some stability.